Created on September 16, 2021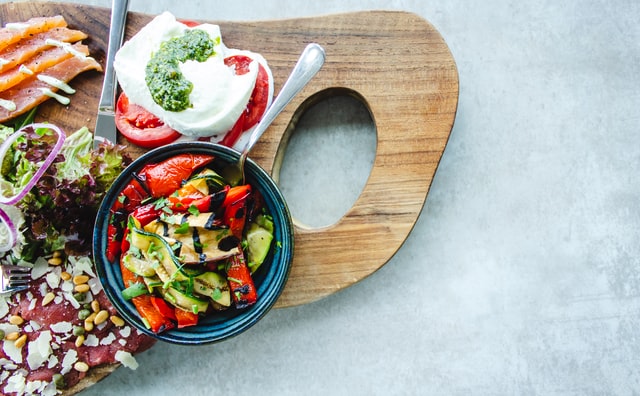 Wanting to be healthy may sometimes be a challenge, especially if you are on a budget. This is because most of the healthier options carry a slightly more expensive price tag than junk food. However, even if it may be particularly challenging, eating healthily while on a diet is not impossible. 
The first step you need to take to eating healthy on a budget is to decide what the actual budget is. Once you will be satisfied with the amount of money you will be ready to spend on good quality food, continue reading! This article contains helpful tips that will help you stay on track while not spending a fortune in your quest to get healthy. 
Helpful Tips to Staying Healthy Without Breaking the Bank
It may seem like an extremely expensive endeavor to undertake to become healthy. However, once you are able to get in the groove, you will be able to sustain your newfound healthy lifestyle.
Remember the saying "You are what you eat."? A big factor in reaching peak health depends on the diet that you choose to adhere to. Here are some of the best and most effective tips to help you become the best version of yourself through healthy food!
1 – Check Expiration Dates
Most of the time, healthy options in your local supermarket may be on the more expensive side. Many times, when you notice a dip in prices, you may be looking at cans of food that are nearing expiration. Be careful when you buy cheaper foodstuffs that are about to expire.
2 – Be on the Lookout for Discounts
It may be a good idea to ask about available discounts for vegetables, fruits, and meat. If you do choose to buy discounted food that is about to expire, make sure to cook them as soon as you can.
3 – Buy Store-Brand
Buying store-brand food will come at a cheaper price without compromising on quality. If you want to save money on the groceries you buy, you may want to visit the store-brand aisle. 
4 – Use Coupons Whenever You Can
Couponing has long been a trend, and now is as good a time as any to get into it. Look for coupons for healthy food options and have them ready whenever you visit the grocery store. 
5 – Resist The Temptations at the Checkout Counter
There is a horde of different types of sweets and junk food at the counter. It is best that you resist the temptation to grab one of these when you are paying for your groceries. 
6 – Buy in Bulk
One way to stock up your pantry and not spend too much is to buy in bulk. Many discounts will be available for people who buy bulk and this strategy will work for when you decide to use coupons, too!
7 – Sign Up For Delivered Meals
Signing up for delivered meals is one of the most convenient ways to ensure that you are eating healthy! You will save time with this option and have ready-to-eat meals that have been prepared by dieticians who want to help you stay on track with your health goals. 
Conclusion
If you have made the decision to live a healthier lifestyle, congratulations! It is never too late to take a stand for your health. Now that you have made the decision to get on the health train, finding sustainable ways to maintain this habit will help prevent you from falling off the horse later on. 
If you are looking for the best meal plan for weight loss, order from Eat Rite Foods! Choose from Organic, Keto, Vegan options for Buffalo NY, Delaware and now All Over US Delivery. Order a meal today!