Created on September 8, 2021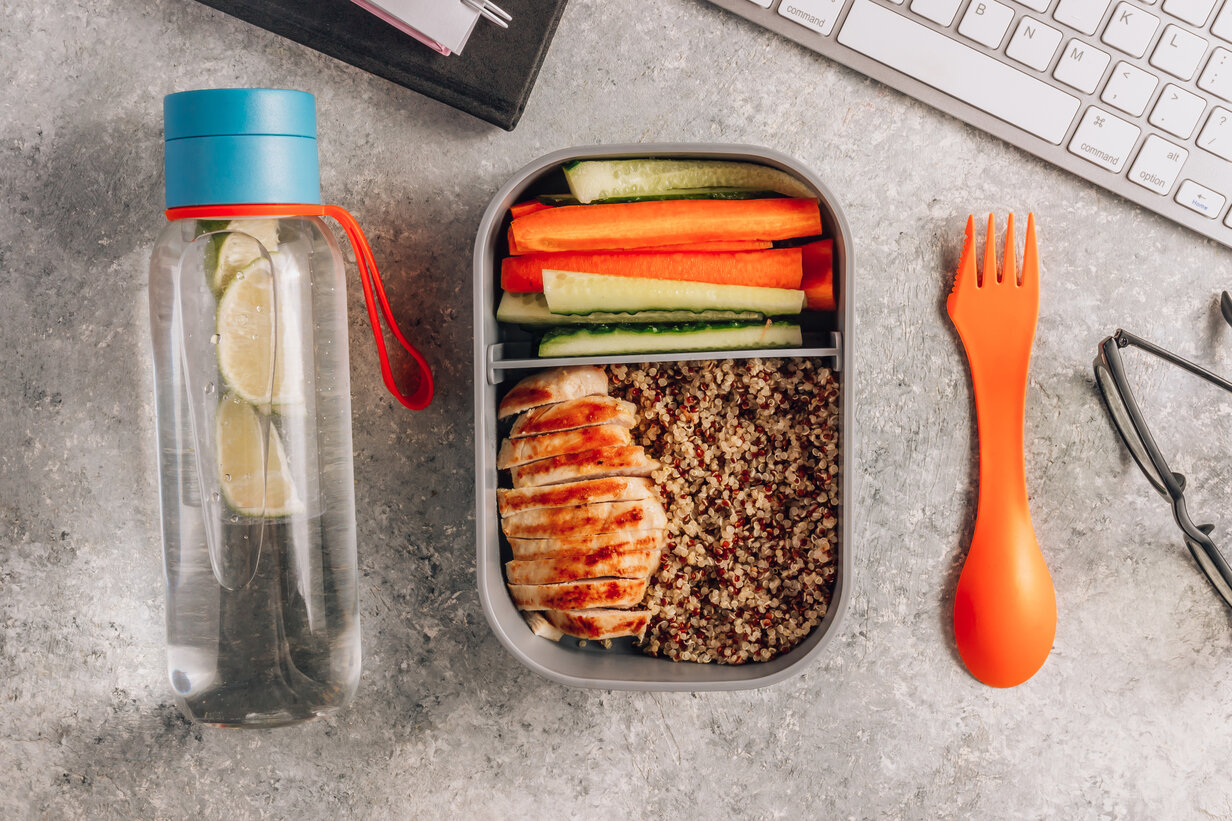 Physical fitness may be one of the world's most significant problems. In 2016, 28 percent of adults aged 18 years old and above were insufficiently physically active. The World Health Organization's requirement to keep a "physically fit" body is to have at least an hour of moderate to vigorous physical activity per day.
However, as our lives become more sedentary, there might be less time for us to do the required physical activities every day. But if you're trying to lose weight, it isn't all about how many calories you burn every day—it's also about what you eat. To adjust to people's busy schedules, the concept of meal planning was introduced.
Meal planning is the concept of preparing whole meals or dishes ahead of schedule. Having pre-prepared meals or components on hand can reduce portion size and help you reach your nutritional goals. In effect, a person subscribed to any meal plan can avoid unhealthy food options.
Less Processed Food
Eating healthy means eating less processed food. Although processed foods taste great, they contain an insane amount of preservatives that aren't necessarily good for the body. Most processed foods use many sugars and fats to preserve the raw ingredients. Processed foods do not only supply the body with unhealthy chemicals, but they also rob it of more essential nutrients needed.
More Time for Exercise
Twenty-four hours a day seems not enough time. Adults are constantly slumped by work, which prohibits them from performing physical activities, such as exercising daily. But through meal planning, you get to eliminate the need to cook meals every time it's time to eat. All you would need to do is reheat the pre-prepared meal plan, and you're good to go.
You're not only having eating healthy, right-portioned meals, but you're also gaining more free time that can be allotted to exercise.
Learn About Portion Control
Portion control is crucial for people trying to lose weight. However, it does not mean that portion control will prohibit you from eating food that you like. Instead, it only teaches you to eat small portions to avoid overeating. 
Meal planning involves learning to control portions. You can still eat anything you like, but it should be in small portions as per your designated calorie count.
Stress-Free
"What's for dinner?" is a question most people hate to answer. Although there are many options to choose from, knowing what to have seemed to be an almost impossible task to do. However, meal planning eliminates the need to ask the question. As meals are prepared at the start of the week, you can "plan" what you're having for the next seven days—including dinners. 
Meal planning promotes a stress-free environment at home, avoiding common issues, especially with people you're living with. Remember that meal planning isn't a one-size-fits-all concept. Since you're the one eating, you can decide on what you want.
Better Eating Mindset
Meal planning is a great concept that eliminates the need to snack or satisfy cravings. Directing your attention to preparing meals for the whole week should prevent you from thinking about when to snack and what to snack on. If you're too deep into meal planning, why not add snacks to what you're preparing every week. Overall, it's a great tactic to stop eating junk foods.
Conclusion
Meal planning works best for busy people—those without enough time to do other things. Losing weight is only a side effect of preparing your meals ahead of time. The real advantage of meal planning is eating healthy meals every day without spending too much time in the kitchen.
For people who want to try meal planning but can't seem to find the time to do it, companies like Eat Rite Foods provides a huge assortment of high-quality foods through their online ordering platforms. You'll never have an excuse not to plan your meals ever again. Visit our website to learn more about which package works best for your needs.